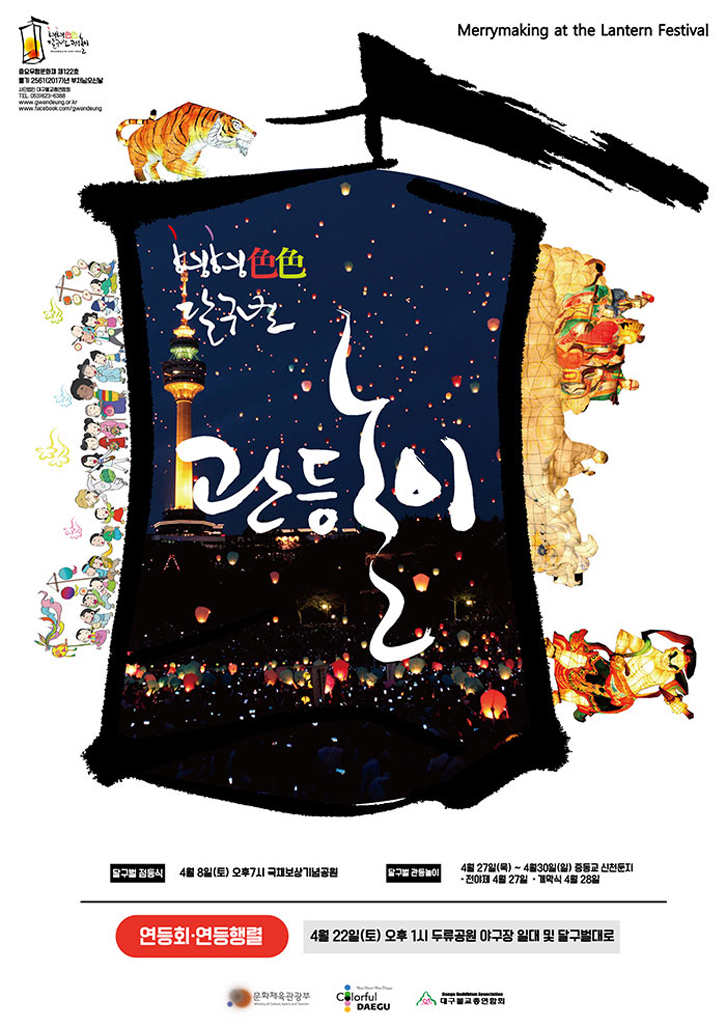 This is part II of the Dalgubeol Lantern Festival. Please refer to http://www.worknplay.co.kr/index.php/mod/event/act/showEvent/evt_no/1031 for the main lantern festival.
These are the programs after flying the lanterns.
Date: April 27 - 30, 2017
Time: 11am - 9pm
Where: Area around Shincheon (Shincheon stream) [Jungdong bridge~ Sangdong bridge]
Festivals:
Hanji (Korean traditional paper) Lantern Floating
Folk games
Floating wish lanterns on the stream
* photo not from the festival
Cultural experience
There are also concerts and traditional performances prepared!